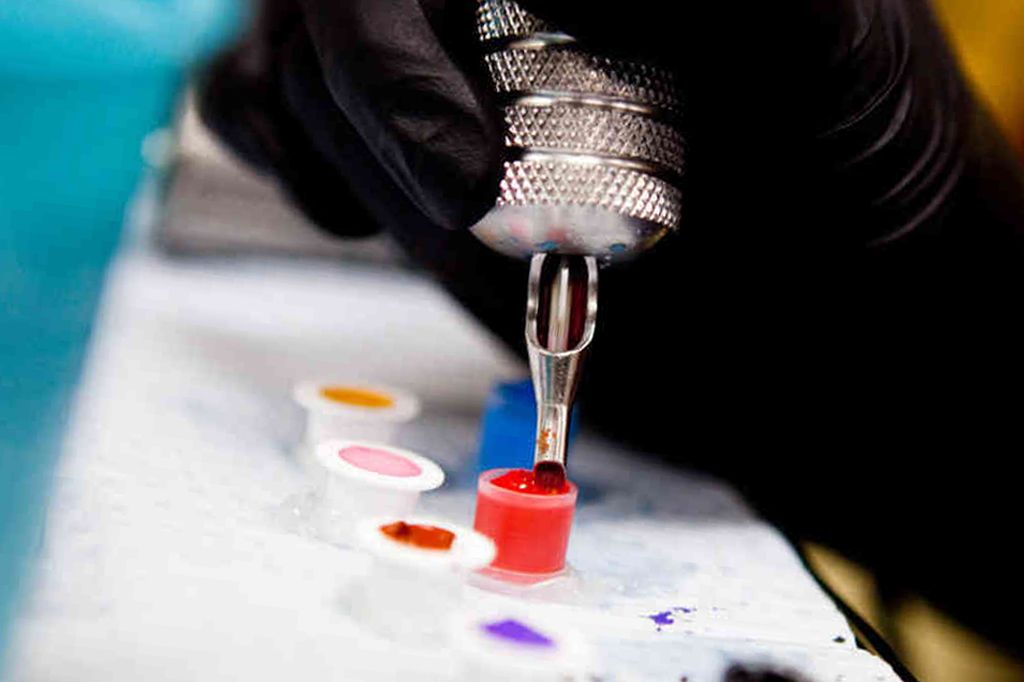 Last month, the FDA issued a warning about the health risks of tattoo inks and needles after California-based brand White and Blue Lion, Inc. voluntarily recalled all lots of tattoo inks and needles due to evidence of pathogenic bacterial contamination. At least one skin infection has been linked to the company's products so far.
The FDA's official statement says that "use of these products may cause bacterial infection and can lead to sepsis, a potentially life-threatening complication of an infection."
Getting a tattoo always carries health risks, but this recall is a wake-up call to get your tattoo inks and needles from a trusted manufacturer.
While the recall is for White and Blue Lion, Inc., the FDA is concerned that the company isn't the only one with contaminated inks and needles. When it comes to tattoo inks, the FDA recommends you make sure the ink bottle is a brand name that provides the manufacturer's location.
Check out the FDA's full release and the list of all contaminated tattoo inks and needles here.
What about you? What steps do you take to ensure your inks and needles are the safest they can be? Tell us in the comments below!